It's been twelve months since I sat down to write my 2021 summary blog post, and two years since Elad and I started this journey together with a mission to build the next generation of in-game advertising.
After completing a first year in which we built our core team, raised pre-seed funding and gained initial market traction, we felt ready to take on the new challenges awaiting us in the next stages of building our company. During our second year we were focused on building the right infrastructure to support the company's expected growth and hitting our next milestones.
As I reflect on 2022, there are a few themes that I believe it would be worthwhile to share.
1. Finding balance
Surfing, as you'll know if you ever tried, requires finding your balance. You'll probably find yourself flailing in the ocean on your way to riding your first wave. The same was true when we were learning how to build our business. I am a big believer in balance. In every aspect of life – family and friends, professional and personal, physical and mental.
Elad and I started the company during a global pandemic when everything was unknown and chaotic in our personal and professional lives. It was clear that we needed to focus on getting our balance back, and it's why we believe balance is one of our company's core values.
We brought balance into our approach to building the company, by focusing on creating a set of investors and advisors coming from across gaming and advertising. We also brought balance into the culture of our organization. We had to set up an environment where individuals could find their own equilibrium, just as Elad and I strive to do with our own lives. With the entire world coming back to life post-pandemic, we wanted to be back in person, with the understanding that flexibility is a necessity.
2. Building a team we're proud of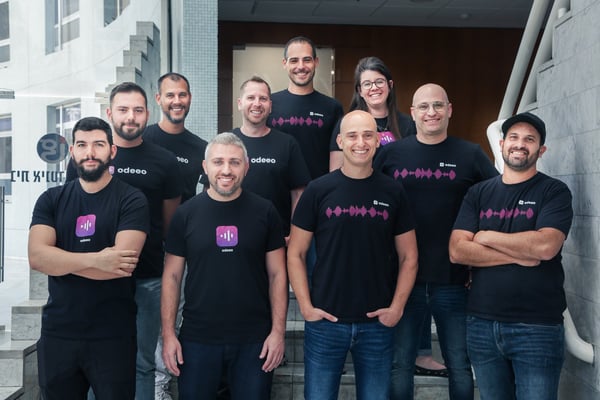 Signing our first employees was a crucial step in our business. We were specifically looking for talented and experienced leaders with the ability to listen, understand, adapt, and engage both internally and externally. But more important than what was on someone's LinkedIn, was the fact that we would be able to have deep working relationships with these people, and we needed a team that would be able to work hand in hand together. If individually we're surfing waves, together we're a sailing team – everyone has to be in position to make sure the ship gets through the chop, and we're all stuck on the boat together for the long haul.
In 2022, our business grew and our team expanded with it. Our Ukrainian engineering team grew and thrived, overcoming terrible circumstances. We added entire teams, bringing old colleagues into the fold while hunting for new and hungry talent. We started working across continents and time zones not just for clients, but for team members as well.
There were a few principles that really helped when growing as fast as we did this year:
Hire experienced people managers. Too often in startups – or even established tech companies – great individual contributors are promoted into management roles with no experience or skill set to lead a team. In our leadership team and management roles, we sought out people who are known for their ability to work with people first and foremost. It's what allows us to build a great culture.
Spend the time evaluating mutual fit. This is even more true with remote roles. When you're not sitting next to someone, it's much harder to build a relationship or make sure that you're on the same page. So we did the due diligence beforehand and spent the time with our candidates to minimize the risk of a poor fit.
Care about people. This is not as easy as it sounds, and it's not just about throwing parties or spending money. It's about celebrating company and personal wins together, and creating a sense of belonging for everyone. For us, it starts with Elad and myself – are we bringing that energy to the company every day when we show up to work?
3. Growing and scaling – seeking out bigger waves to ride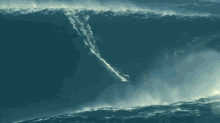 Starting an ad tech company has a little bit in common with being a pro surfer – you spend a lot of time flying around the world in search of a bigger wave to conquer.
This year we caught some pretty significant waves. We closed our seed round, we added forty five new partner studios in the last six months, and we've run campaigns for over five thousand advertisers around the world. We've gone from an idea at a kitchen table to a company with truly global reach.
So what has it taken to level up?
A balanced approach to growth. We started our business to solve game developers' challenges, and we knew we wanted to have direct partnerships with the people who make and publish games. Part of that solution means getting them revenue at scale, and we believed the best way to start was through partnerships. Our investment from Global and subsequent partnership with DAX have made it possible to deliver immediate impact to our publisher partners in a way we never could have if we needed to build it all from scratch ourselves.
An uncompromising focus on product. When it comes to developers, vendors like us generally don't get a second chance to make things work. Over half of our team is product and engineering, and we're singularly oriented around building the industry best solutions for our supply partners.
Prioritization. When we were a baby startup, it was easy to fantasize about the things we wanted to do as a business. With funding and a team in place, we had to choose which dreams we wanted to chase – and which ones we would need to postpone or abandon. Focusing on the right priorities across product, engineering, sales, customer success, and marketing have enabled us to achieve traction and generate substantial growth for our business.
4. Leadership – Steering through the rough seas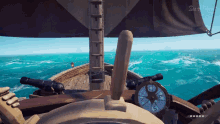 Navigating the ups and downs on the open sea – trying to catch big waves while avoiding rip currents – is the challenge that every CEO has to lead through. This year in particular saw us coming out of the pandemic into a new set of unknowns: global unrest, inflation, economic uncertainty, industry changes. So I looked at how we lead from two different angles: how do I lead my team, and how do we as a startup act as leaders in our industry?
In both instances, leadership is demonstrated through "walking the walk" and adhering to our values.
When we say transparency matters, that means clarity and open communication with our people, regular feedback and discussion, and no mysteries. It also means that we're honest with our publishers and our advertising partners, we refuse to mislead anyone about our offering, and we commit to a transparent supply chain. Anyone who has been around ad tech long enough – and our leadership team averages a decade plus in digital advertising – knows that bad actors abound, and that long term success in this business requires a commitment to transparency.
When we say we care, that means we care about our people – and that extends to our customers. We've been in gaming and ad tech for decades because we love this business and the relationships it's brought to us, and that means respecting people and making sure they have a positive experience with us.
Looking Ahead
While I'm not quite ready to make predictions about 2023 – at least not here – I know that our team at Odeeo has a lot of exciting announcements to come.
To all of our colleagues, clients, and partners around the world – regardless of where you are or what you celebrate, I hope this season you get to connect with the people in your lives that matter to you. Looking forward to doing more great things together in the new year.
Until then – Play On! 🤘